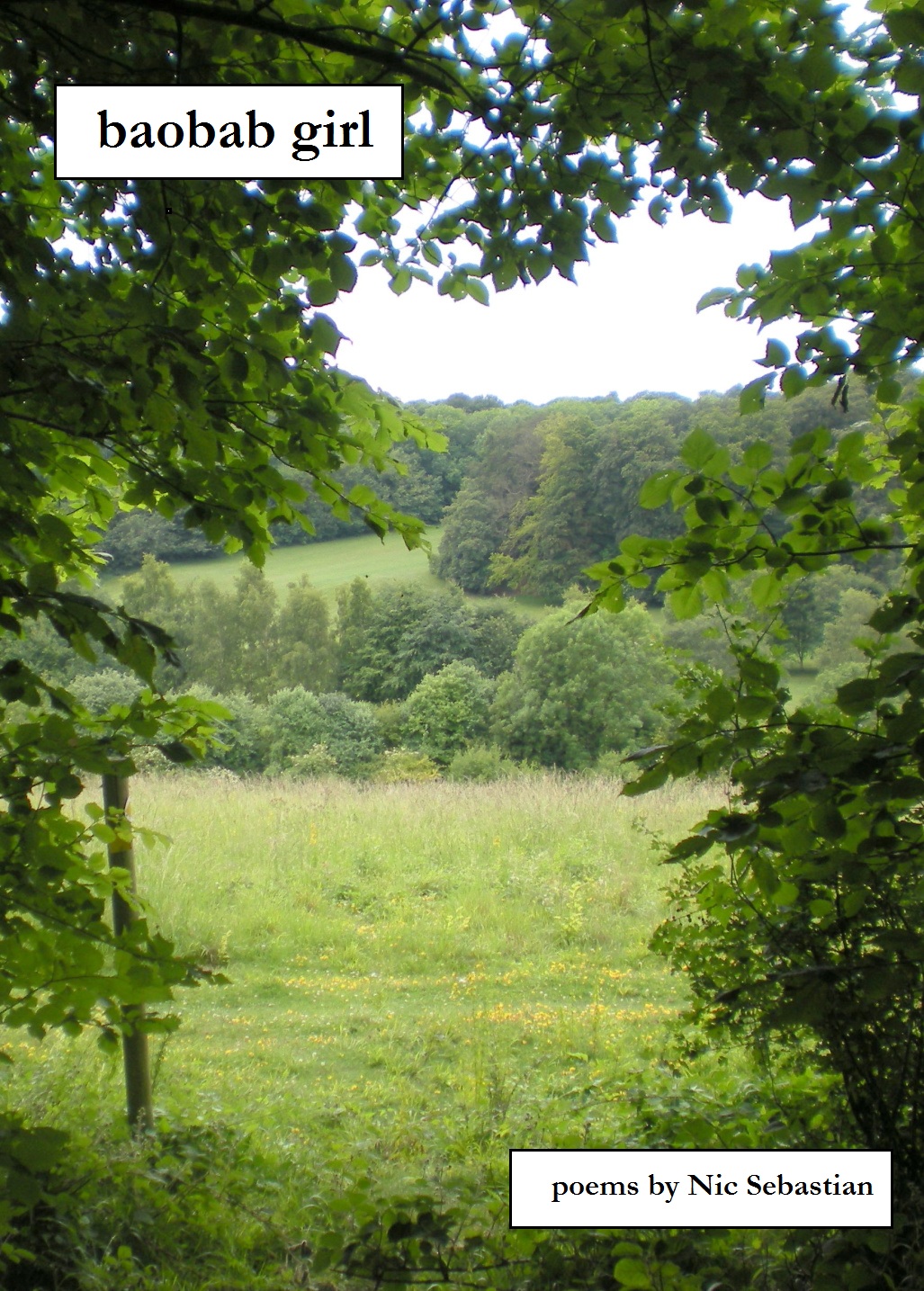 There was a beautiful sunset, the kind we get in Texas, all sky and cumulus clouds outside the window of animal emergency a few Fridays ago. Once again Joey and I were back for fluids to cope with an episode of bloody diarrhea. While there, I read NS's Baobab Girl, a short collection I downloaded a long time ago before I got a Kindle and last Friday, I finally read it.
Stunning.
NS's Dark and Like a Web is one of my favorite short collections, and this one didn't disappoint either. Baobab Girl takes the reader all over the world through experience, myth and legend. The language is pure delight: fresh and often startling. Lines like "Ivar's silver eyes / are moon-lure, his voice / honey of ash sap" have played in my head for days as has the imagery and story told in "Under the Yew." These 12 poems are to be savored and at some point reread.
Great poetry transports us, and this collection certainly did that. As I finished the last poem, the vet came into the room to tell me Joey would be fine. I was startled. I had almost forgotten I was in the EC with a sick pup and night falling all around.